It's time we all start borrowing from the boys…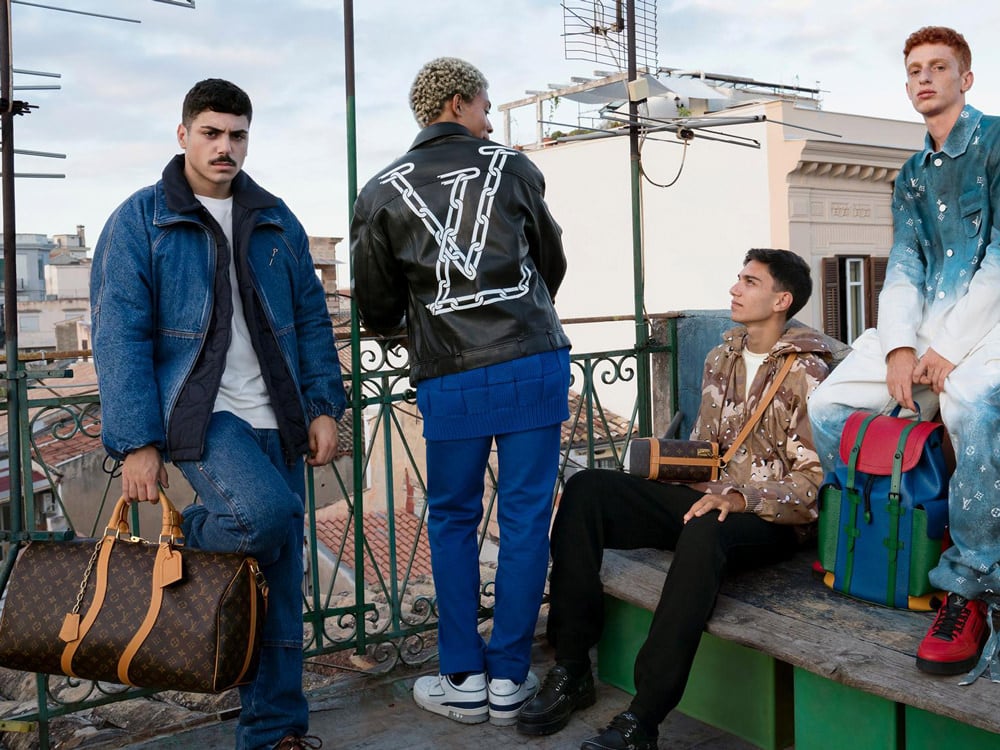 Virgil Abloh was named men's creative director at Louis Vuitton in March 2018 and since his appointment, it's arguable that consumers (both men and women) have paid more attention than ever to Louis Vuitton's men's bags. Abloh was in the perfect position to bring a fresh, new perspective to Louis Vuitton's men's collection, and he's done just that since signing on as creative director. Also the founder of his own streetwear brand, Off-White, Abloh has continued to attract the cool, creative, and young shoppers that luxury brands crave. His popularity at the luxury giant is fairly unsurprising as he was already a household name already among fashion-obsessed millennials, particularly those interested in streetwear.
Abloh continues to curate an aesthetic and refine his vision for the brand season after season. The Spring-Summer pre-collection is said to reflect the everyday wardrobe of a 'contemporary global dresser". Additionally, in a move that makes sense for the direction that the brand is currently taking, Abloh was said to be influenced by the energy of today's youth, which is also expressed in this season's ad campaign.
For Spring-Summer 2020 Pre-Collection, Abloh introduced a colorful, epi-leather version of the wildly popular soft trunk bag, as well as a transparent PVC version with white leather trim. The soft trunk reinvents the House's trunk-making heritage and remains a staple piece in the men's collection. Additionally Abloh looked to celebrate the brand's iconic history and legacy, producing unique bags in the brand's signature monogram. The most notable, and sure to be an instant hit, is called the Milk Box, and it's inspired by the Mini Noé. It features a vertical, structured shape and a cool gold chain pin closure. Take a look at the bags in the slideshow below or shop now via Louis Vuitton.